Use the M8065HD to easily confront heavy-duty milling jobs in steel and cast-iron materials by applying deep depths of cut while consistently maintaining high metal removal rates.
M8065HD provides reliable cost savings to any machinist, starting at the price tag, ending on the spindle.
Features and Benefits
Universal SNMX15 -MM geometry insert in grades WP35CM, WU20PM, WK15CM.
64° approach angle of the cutter in combination with a 6.35mm thick insert.
High DOC capability (9mm Ap1 max).
Extra wide chip gash design for efficient chip evacuation.
Insert with positive rake geometry.
Large wall area on insert pocket seat stabilizing the insert seat.
Common insert for RH & LH cutter.
Strong insert screw (M4.5) for more secure clamping.
One Geometry, Three Grades
One universal geometry in the latest Victory™ grades WP35CM, WK15CM, and WU20PM. With less complexity, more materials can be machined. The proven Victory™ grades cover most target applications.
Grade WK15CM - Ideal for Cast Iron
A wear-resistant grade with balanced toughness for general milling in dry machining, but can also be used wet.
Grade WP35CM - Ideal for Steel and Cast Iron
This grade has a wide range of applications in general and rough milling. Performs best in dry, but can also be used under wet conditions.
Grade WU20PM - Ideal for teel, stainless steel, and high-temperature alloys, also siuitable for grey and nodular irons
A universal grade that resists breakage and offers improved wear resistance and increased strength. Can be used for both dry and wet machining.
Key Filters
Chamfer Milling

(

9

)

Face Milling

(

9

)
A-Socket Head Cap Screw

(

3

)

B-Cutter Retention Screw

(

2

)
Internal Coolant Capability
No filters matching ""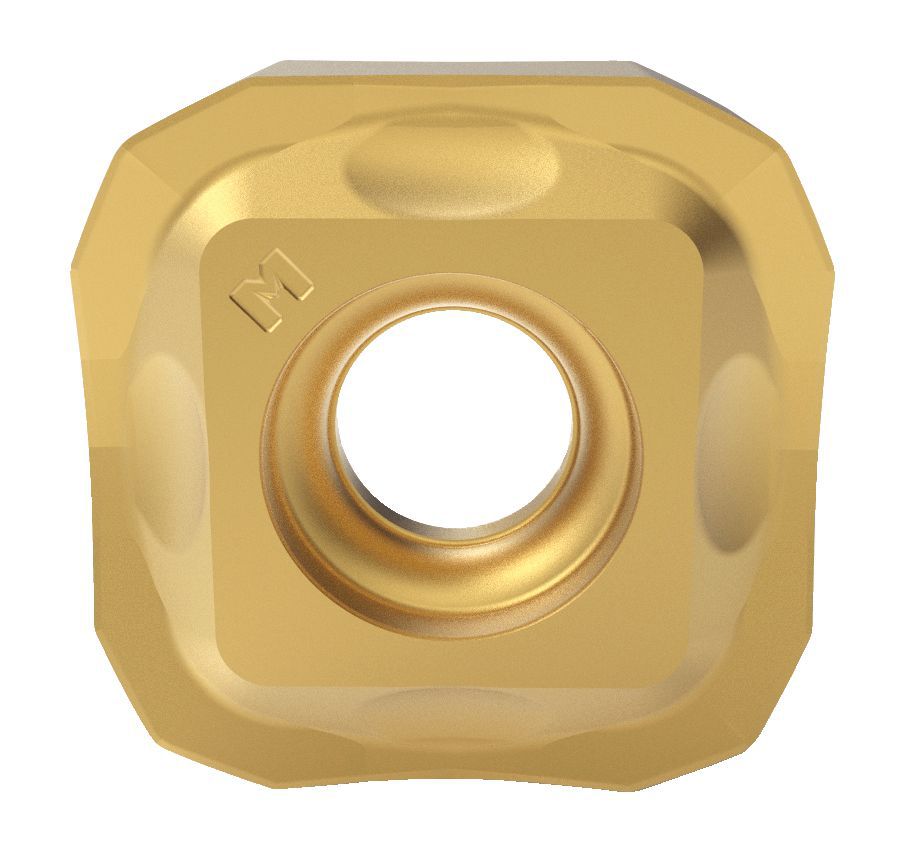 Inserts • SNMX -MM • Heavy duty face milling
(3 Products)
| SAP Material Number | ISO Catalog Number | ANSI Catalog Number | First Choice | Grade | Cutting Edges per Insert | [D] Insert IC Size | [D] Insert IC Size | [L10] Insert Cutting Edge Length | [L10] Insert Cutting Edge Length | [S] Insert Thickness | [S] Insert Thickness | [BS] Corner Facet Length | [BS] Corner Facet Length | [Rε] Corner Radius | [Rε] Corner Radius | Average Chip Thickness [HM] | Average Chip Thickness [HM] | |
| --- | --- | --- | --- | --- | --- | --- | --- | --- | --- | --- | --- | --- | --- | --- | --- | --- | --- | --- |
| 4137987 | SNMX150612ZNSNMM | SNMX150612ZNSNMM | | WU20PM | 8 | 15.8750 | .6250 | 15.8750 | .6250 | 6.3500 | .2500 | 2.3690 | .0933 | 1.2000 | .0472 | 0.0600 | .0024 | |
| 5649102 | SNMX150612ZNSNMM | SNMX150612ZNSNMM | | WK15CM | 8 | 15.8750 | .6250 | 15.8750 | .6250 | 6.3500 | .2500 | 2.3690 | .0933 | 1.2000 | .0472 | 0.0500 | .0020 | |
| 6852432 | SNMX150612ZNSNMM | SNMX150612ZNSNMM | | WP35CM | 8 | 15.8750 | .6250 | 15.8750 | .6250 | 6.3500 | .2500 | 2.3690 | .0933 | 1.2000 | .0472 | 0.0600 | .0024 | |
Replacement
This item is not available
Replacement Product
This item may be available through a distributor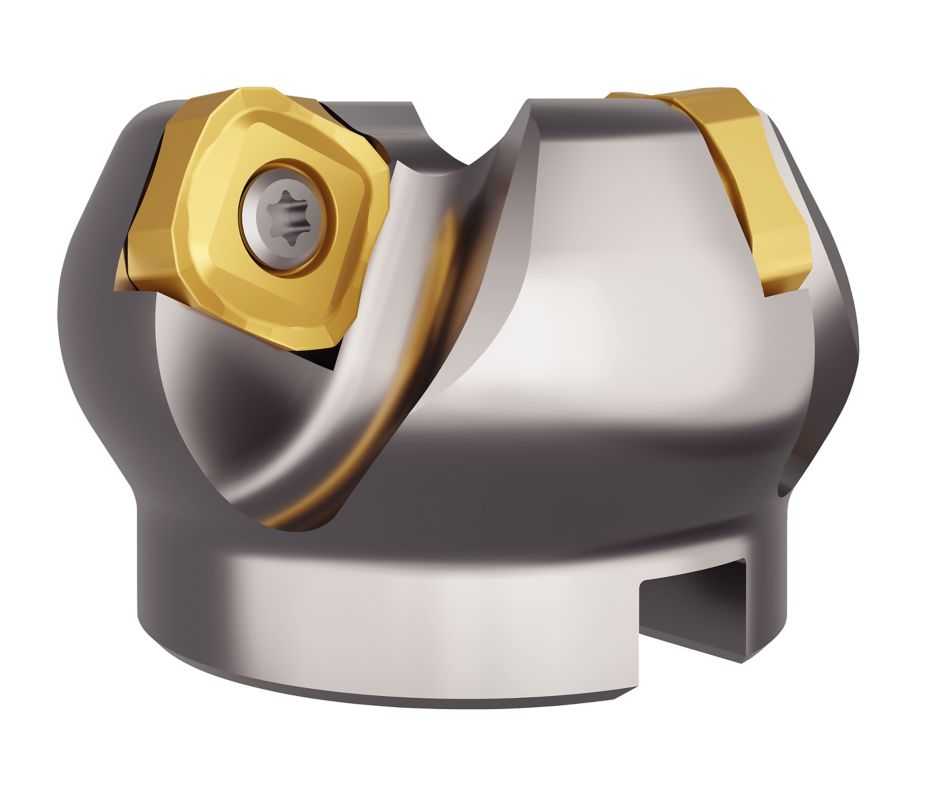 M8065HD • Shell Mills
(9 Products)
| SAP Material Number | ISO Catalog Number | ANSI Catalog Number | [D1] Effective Cutting Diameter | [D1] Effective Cutting Diameter | [D1MAX] Maximum Cutting Diameter | [D1MAX] Maximum Cutting Diameter | [D] Adapter / Shank / Bore Diameter | [D] Adapter / Shank / Bore Diameter | [D4] Bolt Circle 4 | [D4] Bolt Circle 3 | [D6] Hub Diameter | [D6] Hub Diameter | [L] Overall Length | [L] Overall Length | [AP1MAX] 1st Maximum Cutting Depth | [AP1MAX] 1st Maximum Cutting Depth | Number of Inserts | Coolant Supply | Weight Kilograms | |
| --- | --- | --- | --- | --- | --- | --- | --- | --- | --- | --- | --- | --- | --- | --- | --- | --- | --- | --- | --- | --- |
| 4124248 | M8065HD050Z04S22SN15 | M8065HD050Z04S22SN15 | 50.0000 | 1.968 | 58.8750 | 2.317 | 22.0 | .8661 |   |   | 49.0000 | 1.929 | 40.0000 | 1.574 | 9.0000 | .3543 | 4 | N | 0.38 | |
| 4102270 | M8065HD063Z05S22SN15 | M8065HD063Z05S22SN15 | 63.0000 | 2.480 | 71.8770 | 2.829 | 22.0 | .8661 |   |   | 49.0000 | 1.929 | 40.0000 | 1.574 | 9.0000 | .3543 | 5 | N | 0.53 | |
| 4073639 | M8065HD080Z06S27SN15 | M8065HD080Z06S27SN15 | 80.0000 | 3.149 | 88.8340 | 3.497 | 27.0 | 1.063 |   |   | 60.0000 | 2.362 | 50.0000 | 1.968 | 9.0000 | .3543 | 6 | N | 1.15 | |
| 4073640 | M8065HD100Z07S32SN15 | M8065HD100Z07S32SN15 | 100.0000 | 3.937 | 108.8360 | 4.284 | 32.0 | 1.259 |   |   | 78.0000 | 3.070 | 50.0000 | 1.968 | 9.0000 | .3543 | 7 | N | 1.68 | |
| 4039413 | M8065HD125Z09S40SN15 | M8065HD125Z09S40SN15 | 125.0000 | 4.921 | 133.8380 | 5.269 | 40.0 | 1.574 |   |   | 89.0000 | 3.503 | 63.0000 | 2.480 | 9.0000 | .3543 | 9 | N | 3.24 | |
| 4061110 | M8065HD160Z11S40SN15 | M8065HD160Z11S40SN15 | 160.0000 | 6.299 | 168.8390 | 6.647 | 40.0 | 1.574 | 66.7000 | 2.626 | 90.0000 | 3.543 | 63.0000 | 2.480 | 9.0000 | .3543 | 11 | N | 4.33 | |
Replacement
This item is not available
Replacement Product
This item may be available through a distributor