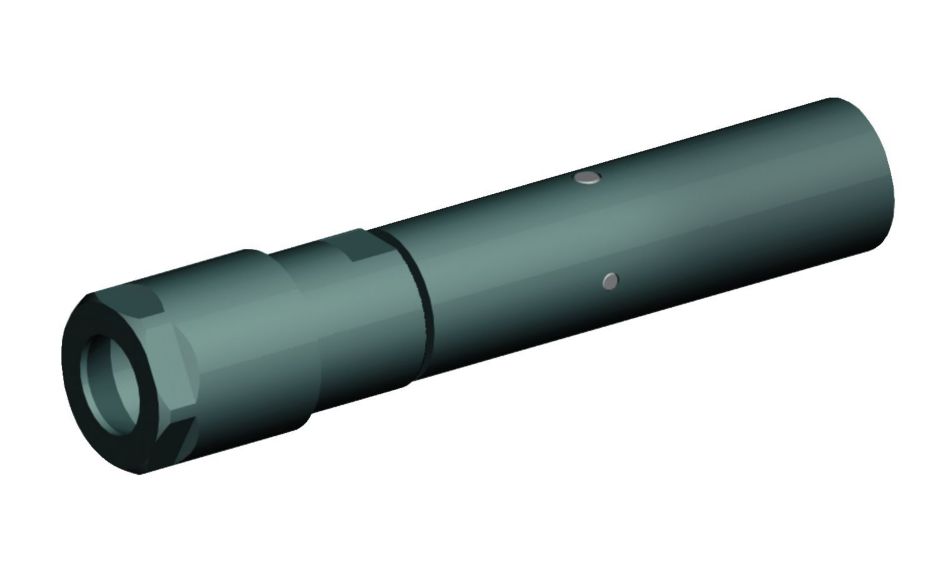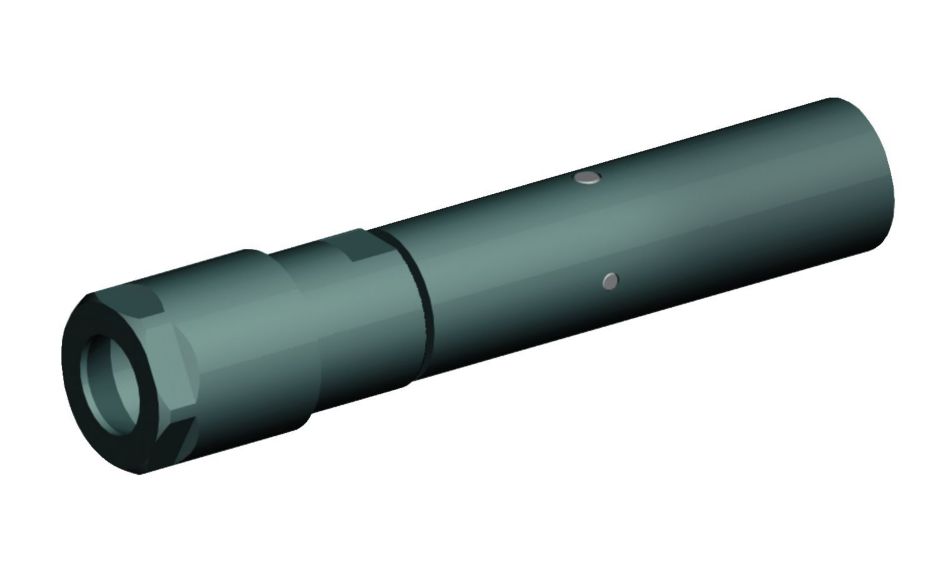 DA Style 08 Double Pin Floating Holder-SS - inch
DA 08 Double-Angle Collet Chucks, Double Pin Floating Holders
Features and benefits
Grip 1:1.
Industry standard Erickson™ double-angle collet system.
Ideal for machining centers.
Tool holder provides 0,10mm (.004") movement in all directions to compensate for angular and parallel misalignments.
Minimum outside diameter and overhang provide maximum tool clearance.

Change the visible columns with any of the parameters listed below. A maximum of 7 columns can be displayed.
Displaying
1-

7
of
7
results
| SAP Material Number | ISO Catalog Number | ANSI Catalog Number | [CST] Catalog Collet Series | [D11] Lock Nut Diameter | [D11] Lock Nut Diameter | [L] Overall Length | [L] Overall Length | [LS] Shank Length | [LS] Shank Length | [WF] Distance Across Flats | [WF] Distance Across Flats | Torque Catalog Foot Pounds | Weight Pounds | [D] Adapter / Shank / Bore Diameter | [D] Adapter / Shank / Bore Diameter | |
| --- | --- | --- | --- | --- | --- | --- | --- | --- | --- | --- | --- | --- | --- | --- | --- | --- |
| 1015905 | SS050DP308403 | SS050DP308403 | DA300 | 17.4000 | .6900 | 103.0000 | 4.050 | 63.5 | 2.5 | 12.7000 | .5000 | 20 | 0.19 | 12.7 | .5 | |
| 1015980 | SS075DP208448 | SS075DP208448 | DA200 | 23.8000 | .9400 | 114.1000 | 4.490 | 76.2 | 3.0 | 15.8750 | .6250 | 40 | 0.39 | 19.05 | .75 | |
| 1015906 | SS075DP308403 | SS075DP308403 | DA300 | 17.4000 | .6900 | 103.1000 | 4.060 | 63.5 | 2.5 | 12.6000 | .5000 | 20 | 0.32 | 19.05 | .75 | |
| 1015979 | SS100DP108562 | SS100DP108562 | DA100 | 30.1000 | 1.180 | 144.0000 | 5.670 | 88.9 | 3.5 | 22.1000 | .8700 | 55 | 0.85 | 25.4 | 1.0 | |
| 1015981 | SS100DP208448 | SS100DP208448 | DA200 | 23.8130 | .9375 | 114.1000 | 4.490 | 76.2 | 3.0 | 15.8750 | .6250 | 40 | 0.67 | 25.4 | 1.0 | |
| 1015949 | SS100DP308403 | SS100DP308403 | DA300 | 17.4630 | .6875 | 102.3940 | 4.031 | 63.5 | 2.5 | 12.7000 | .5000 | 20 | 0.89 | 25.4 | 1.0 | |
| 1015944 | SS125DP188696 | SS125DP188696 | DA180 | 38.1000 | 1.500 | 177.7200 | 6.997 | 114.3 | 4.5 | 28.5800 | 1.125 | 75 | 1.66 | 31.75 | 1.25 | |
Replacement
This item is not available
Replacement Product
This item may be available through a distributor