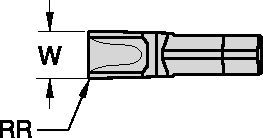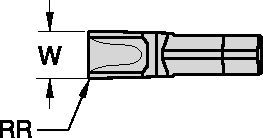 ProGroove™ PGMN Inserts
Plaquitas de ranurado y tronzado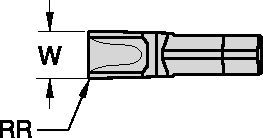 There are no results for this query, please update the query and try again.
Replacement
This item is not available
Replacement Product
This item may be available through a distributor
Grades
TN6030

Metal duro recubierto con nanocapa de PVD-TiAlN. Mecanizado medio y pesado para aceros y fundiciones nodulares. Recomendada en velocidades de corte medias cuando sean necesarias buenas propiedades de dureza.

TN7525

La calidad de metal duro recubierto TN7525 tiene una capa de MT-CVD-TiN-TiCN-Al203. Diseñada para el mecanizado ligero
y medio de todos los aceros y fundiciones nodulares.