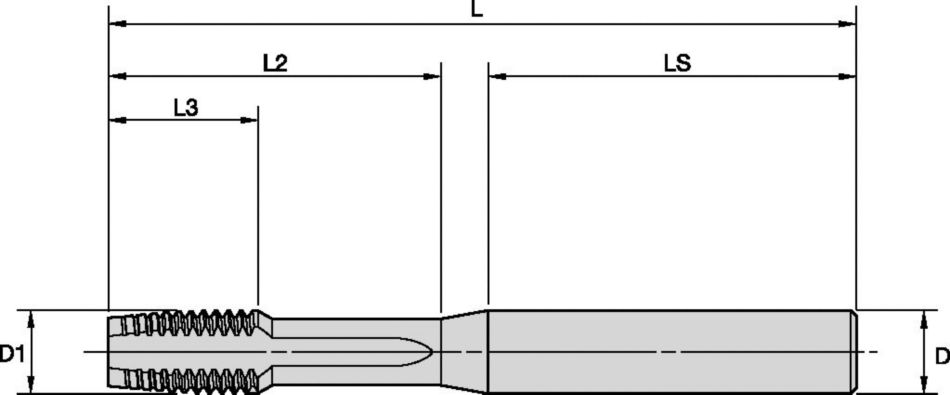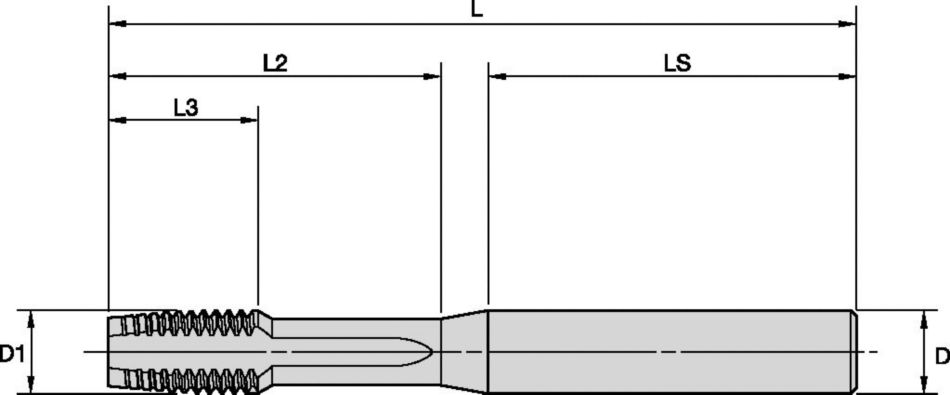 GX34 • Sistema métrico • Bisel de tapón de forma D
Machos de roscar de canal recto de metal duro integral Victory™ • Agujeros pasantes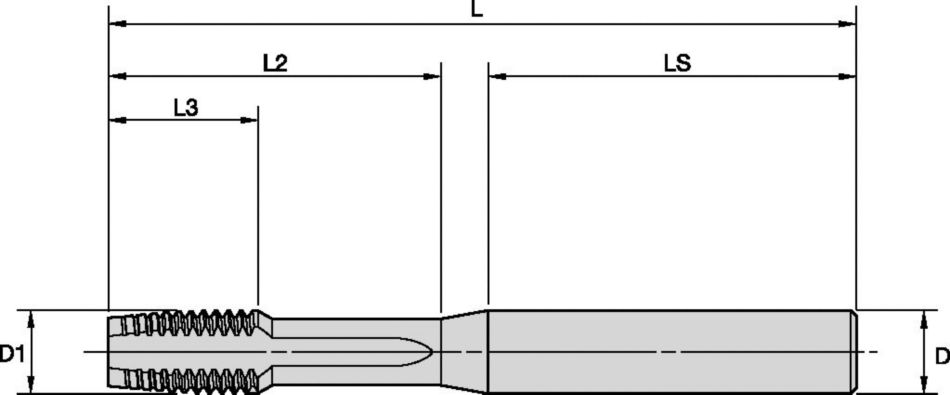 Displaying
1-

1
of
1
results
SAP Material Number
ISO Catalog Number
ANSI Catalog Number
Grade
[D1-TDZ] Thread Diameter Size
[L] Overall Length
[L] Overall Length
[L3] Thread Length
[L3] Thread Length
[L2] Useable Length
[L2] Useable Length
[D] Adapter / Shank / Bore Diameter
[D] Adapter / Shank / Bore Diameter
[Z] Number of Flutes
Thread Tolerance Class ISO
3170978
12432
12432
WK12PG
M20 X 2,5
140.0000
5.510
30.0000
1.180
80.0000
3.150
18.0
.7087
5
6HX-I

List price:

$617.44

/each.
Replacement
This item is not available
Replacement Product
This item may be available through a distributor
Grades
GP4535

Coated carbide, PVD multilayer coating with TiAlN and TiN over a high-strength carbide substrate
specifically designed for tap application. Use in steel up to 32 HRC and cast iron at four times faster
speeds than HSS-E-PM taps.

WK12PG

Metal duro de grano fino y TiCN con recubrimiento de PVD. Resistencia al desgaste extraordinaria a la hora de roscar fundición. La dureza a alta temperatura permite alargar la vida de la herramienta a una velocidad hasta 4 veces superior a los machos de roscar HSS-E-PM.

WP35PG

Sustrato HSS de polvo de metal con alto contenido de cobalto vanadio con resistencia al calor y desgaste de PVD, recubierto de HSS-E-PM y capa base TiCN resistente al desgaste.